Top News
Koeman says Messi 'hid' Barcelona's problems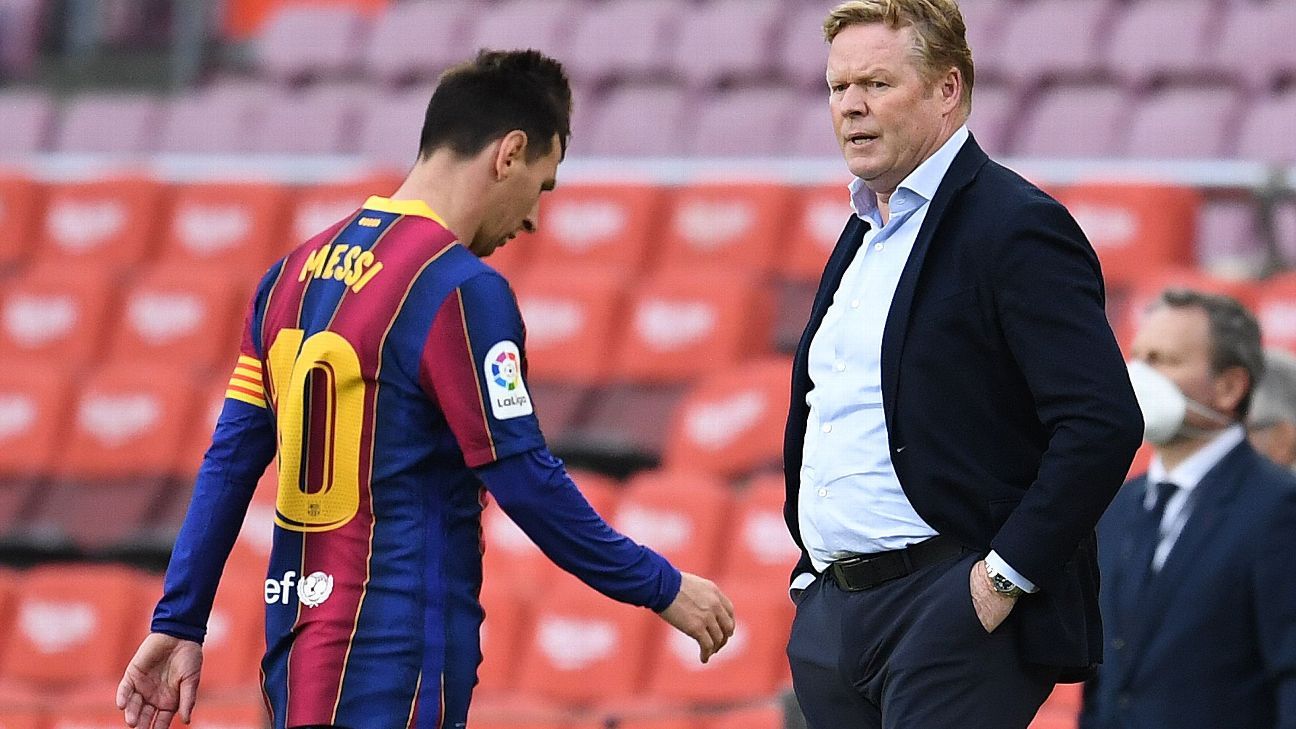 The departure of Lionel Messi from Barcelona left a great impact on the team and suffered at the beginning of the journey, as the strategist Ronald Koeman admitted.
Barcelona coach Ronald Koeman referred to the departure of Argentine star Lionel Messi as one of the main problems of the Barcelona team at the beginning of the season.
"Lionel Messi hid everything. He was very good and he was winning. Of course he had good players around him, but he made a difference. Thanks to him, they all looked better. "This is not a criticism, but an observation," Koeman told Dutch magazine Votebal International.
The coach is aware of the team's criticism after the Champions League defeat to Bayern Munich (0-3), although he asserts that he did not read it in the media because he "stopped reading newspapers and web pages". .
After that defeat, Barcelona president Joan Laporta said he felt "hurt and angry" and asked the fans to be patient. Koeman said he "understands the sentiment" expressed by the president.
"I also don't think it's great to lose against Bayern Munich. The Dutchman added that the criticism directed at coaches in Spain was "too black or white.".
"The coach who loses is always overtaken tactically by the coach who wins. Was it for a penalty in the last minute, and was I better in the 90 minutes? The coach said sarcastically."
Koeman said he was not surprised by the rumors that drove him out of FC Barcelona. "I don't make a fuss about it and no one should feel sorry for me. If you work here, you have to win. It's easy."
And about the club's economic situation, he said: "I knew it wasn't good, but not that it was so bad. The new president, Joan Laporta, didn't know that either. He was as surprised as I was."
The coach resigned from his position as coach of the Netherlands to become manager of Barcelona. At Euro 2020, "Orange" fell in the last 16 to the Czech Republic (0-2), which cost his successor Frank de Boer his place.
"How it all ended was especially painful for me. In my opinion, the players should have moved up a little higher. They had enough power, but they didn't," Koeman said.
However, the Dutch coach does not regret stepping back from coaching his country. "Even knowing how difficult the situation is at Barcelona, ​​I would not have wanted to do it any other way," he said.